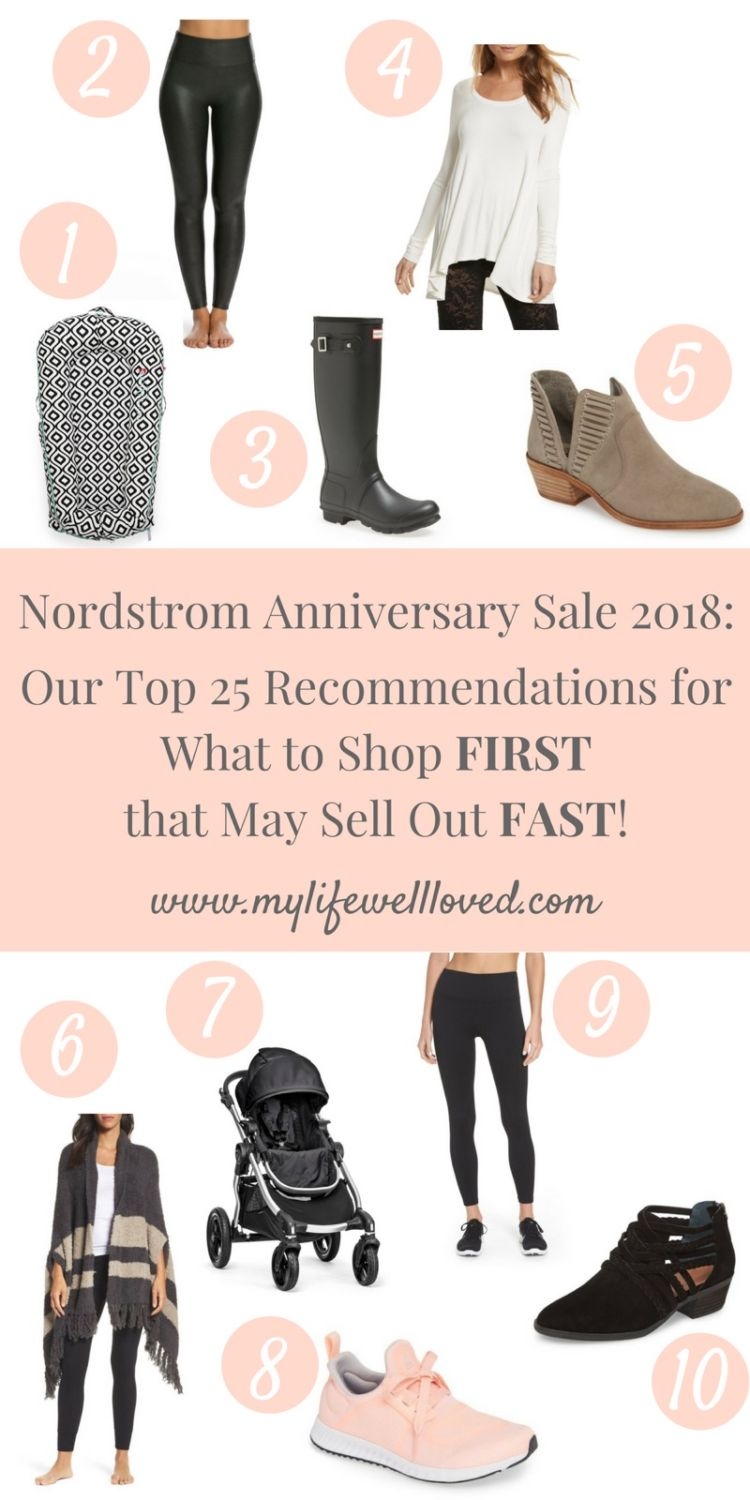 Nordstrom Anniversary Sale Top Picks: 1. DockATot // 2. Spanx Faux Leather Leggings // 3. Hunter Boots // 4. Free People January Tee // 5. Vince Camuto Pevista Bootie // 6. Barefoot Dreams Cozychic Malibu Wrap // 7. Baby Jogger City Select Stroller // 8. Adidas Edge Lux Clima Running Shoe // 9. Zella Live-In Leggings // 10. Caslon Braided Booties
Happy NORDSTROM ANNIVERSARY SALE! I have been searching the catalog all week and shopping the site all night to bring you my TOP 25 MUST BUY items! If you are shopping early access, snag these items FAST because unfortunately, they will sell out. If you are like me, and you are not shopping the sale until public access on Friday, July 20th, then you should definitely use this week to check out all the sale items, decide which items are your favorites, and determine what is priority to purchase first when the sale goes live to the public! If popular items haven't sold out by the 20th, it won't take long after public access starts!
If you aren't sure what exactly the Nordstrom Anniversary sale is, the dates of the sale, and you haven't seen my tips for shopping the sale, be sure to read this blog post first!
To see my top picks from the Nordstrom Anniversary Sale Broken Down by Categories, go to the blog posts below!
TOP 25 MUST HAVE ITEMS FROM THE NORDSTROM ANNIVERSARY SALE
1. DockATot – The DockATot Deluxe Stage 1 Dock is originally $185.00 marked down to $137.90!!!
2. Spanx Faux Leather Leggings – The miracle leggings that suck and tighten in ALL THE RIGHT PLACES! Select pairs on sale for $72.90, originally $98. The Spanx Moto Leggings are also included in the sale! Marked down to $72.90, originally $110. I have both pairs and LOVE them…a staple in my fall and winter wardrobe.
I HAVE FOUND AN EVEN BETTER DEAL! THEY ARE ONLY $55 AT CHECKOUT! DISCOUNT WILL BE TAKEN AT CHECKOUT. FREE SHIPPING ON $150. SHOP HERE<<<<<<———
3. Hunter Boots – The original, tall Hunter Boots that retail for $150 are on sale for $99.90! As you know, these rarely go on sale so snag them fast! If you are interested in the shorter version for $89.90 (Org. $150), go HERE!
4. Free People January Tee – This was one of the most popular tops last fall and winter. You do NOT want to miss out this year! It is so versatile as you can dress up or down, it covers the booty in leggings, and is available in 4 colors (blue, cream, black, gray, and white). On sale for $31.90, originally $48.
5. Vince Camuto Pevista Bootie – This bootie gives me all the heart eyes and makes me SO ready for fall! Available in 3 colors. On sale for $99.90, originally $149.95.
6. Barefoot Dreams Cozychic Malibu Wrap – If you've never felt a Barefoot Dreams item, you are truly missing out. The material is the coziest of all cozies! This wrap is on sale for $80.90, originally $121. Barefoot Dreams sells out FAST during this sale, so if you want it, get it NOW! You can also find the Cozy Chic Lite Coastal Hooded Cardigan here on sale for $75.90 or the CozyChic Lite Circle Cardigan by Barefoot Dreams on sale for $76.90.
7. Baby Jogger City Select Stroller – I have heard rave reviews about this stroller and always share anytime it goes on sale. You can get it 25% OFF making it $396.90, originally $529.99! (Baby Jogger City Mini GT Stroller and City Mini Stroller & City Go Infant Car Seat Travel System also included!)
8. Adidas Edge Lux Clima Running Shoe – Right when I saw these, I fell in LOVE with the pink/peach color! They are on sale for only $63.90, originally $85.
9. Zella Live-In Midi Leggings – These leggings typically range in price from $54-65 but are currently on sale for $42.90!!! The Live In Lite Crops are $33.90.  I have these in the full-length legging and got my normal true to size fit. I have worn them through most of my pregnancy but finally in third trimester, they are getting a tad tight. These are a great Lululemon dupe! See all the Zella leggings included HERE!
10. Caslon Braided Bootie – Another staple for fall! These booties come in FOUR color options. On sale for $79.90, originally $119.95.
11. Free People Saturday Morning Cardigan – Another favorite from last winter! This cardigan is so thick and cozy. Perfect to layer over a dress for date night, jeans and a t-shirt, or even athleisure! Available in cream, black, and burgundy. On sale for $98.90, originally $120.
12. Alo Goddess Ribbed Leggings – On sale for $67.90, originally $102! Fits TTS…I've had these for years and love them. Quality brand and this price is too good!
13. Free People Kensington Brushed Herringbone Fringe Scarf – Who remembers the oversized Free People scarf from last winter? This is this year's version and is super soft and cozy! On sale for $37.90, originally $58.00.
14. Native Shoes – Leyton has Natives and loves them! These are our easy-slip-on-doesn't-matter-if-they-get-wet-or-dirty shoes! AKA the PERFECT toddler shoe for summer, and year round really! On sale for $29.90, originally $45.
15. Beyond Yoga High Waist Leggings – On sale for $64.90, originally $97. If you haven't felt Beyond Yoga leggings, they are ALL THE THINGS. Buttery soft, super forgiving, and I've worn them all the way through pregnancy. I love them so much I got the maternity legging version as well. These fit true to size.
16. UGG Dakota Bow Slippers – Y'all loved when I shared these last year! They are on sale for $79.90, originally $119.95!
17. Thread & Supply Wubby Fleece Pullover – Y'all know I love my wubby! This was my go-to pullover to throw over activewear on the way to and from Pure Barre in colder temps! On sale for $51.90, originally $78.
18. Zella Wrap Sweater – Loving this wrap sweater. A perfect athleisure option to transition from barre to brunch! On sale for $58.90, originally $89.00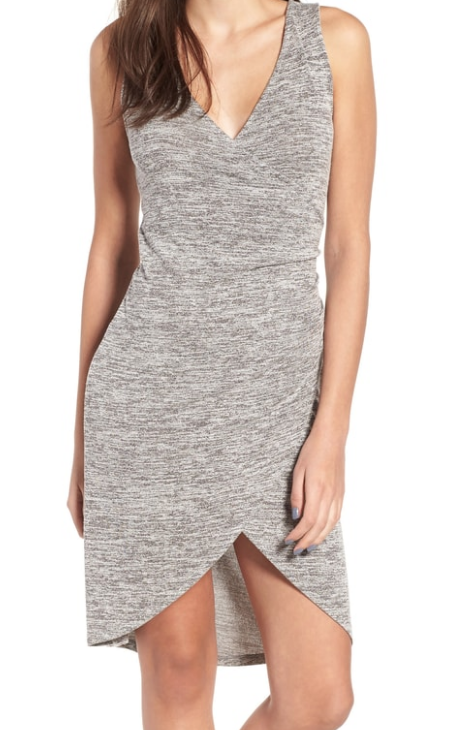 19. Leith Melange Wrap Dress – On sale for $37.90, originally $56. I just got in the long sleeve version of this dress and it is PERFECT for pregnant women, or not. Size up 1 to make sure it's long enough as your bump gets bigger.
20. Nike Free RN 2018 Running Shoe – On sale for $74.90, originally $100. Hello pretty pink athliesure shoe!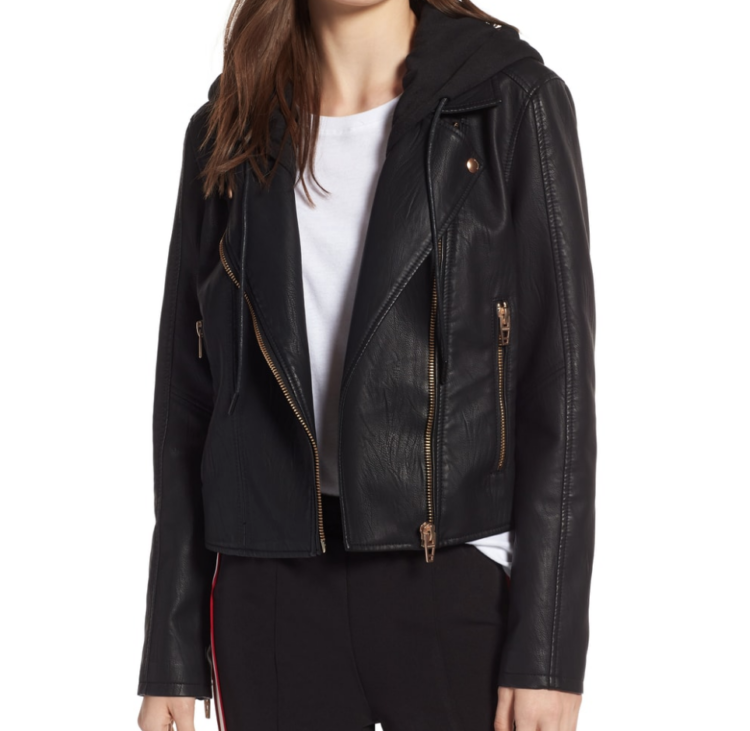 21. BLANKNYC Meant to Be Moto Jacket – I have last year's version of this jacket and it's my go to leather jacket. It also comes in a nude color that looks dreamy as well as an evergreen green.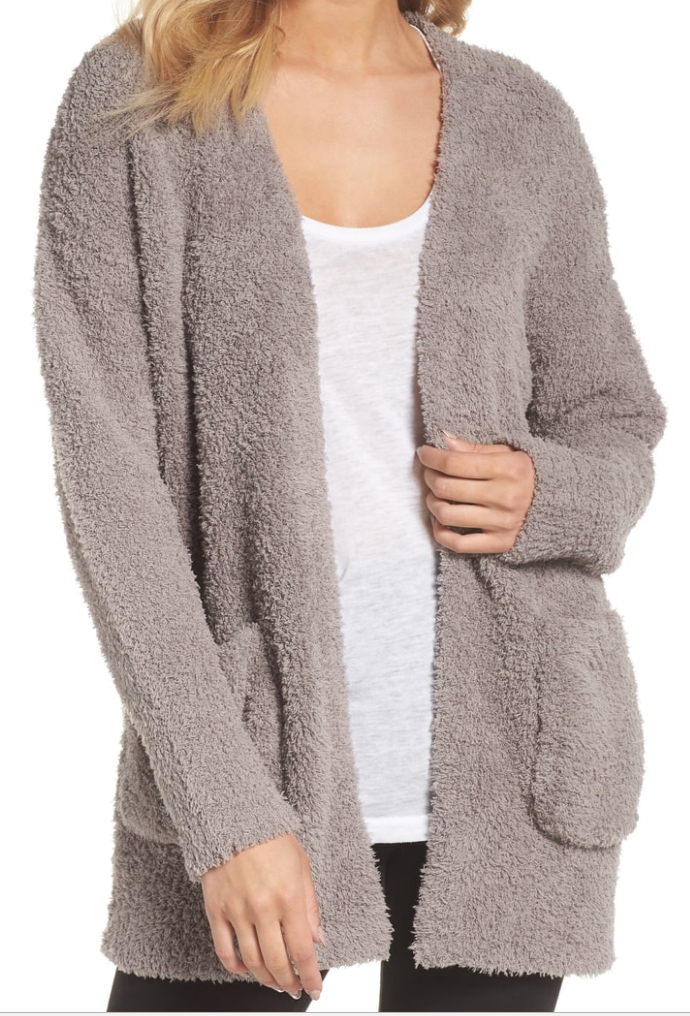 22. Barefoot Dreams Cozychic Cardigan – $88.90 & SO COZY!
23. Zella Mamasana Live In Maternity Ankle Leggings – Zella now has MATERNITY leggings! So bummed I didn't have these earlier in my pregnancy. On sale for $42.90, originally $65. Want to see all the maternity options in the N Sale from dresses to nursing bras?! Go here!
24. Steve Madden Brinkley Over The Knee Boot – So many of you were asking me to keep an eye out for tall boots. These OTK Steve Maddens are SO fabulous for fall and winter! They come in black and a tan/brown color. On sale for $86.90, originally $129.95. And for those of you that love Sam Edelman as much as me, their Caprice Knee-High boot is included in the sale marked down from $224 to $149.90.
25. North Face Aconcagua Down Vest – I know puffy vests don't sound too appealing right now in the heat of summer – BUT this North Face vest is marked down to UNDER $70, originally $100.
What did you get in the Nordstrom Anniversary Sale?! Let me know in the comments below!
Shop the Nordstrom Anniversary Sale 2018 Top Picks: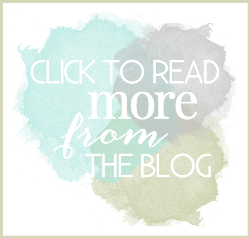 Free Pantry Staples List
Get the FREE Clean Eating Pantry Staples Printable List plus healthy living lifestyle tips from MyLifeWellLoved.com!