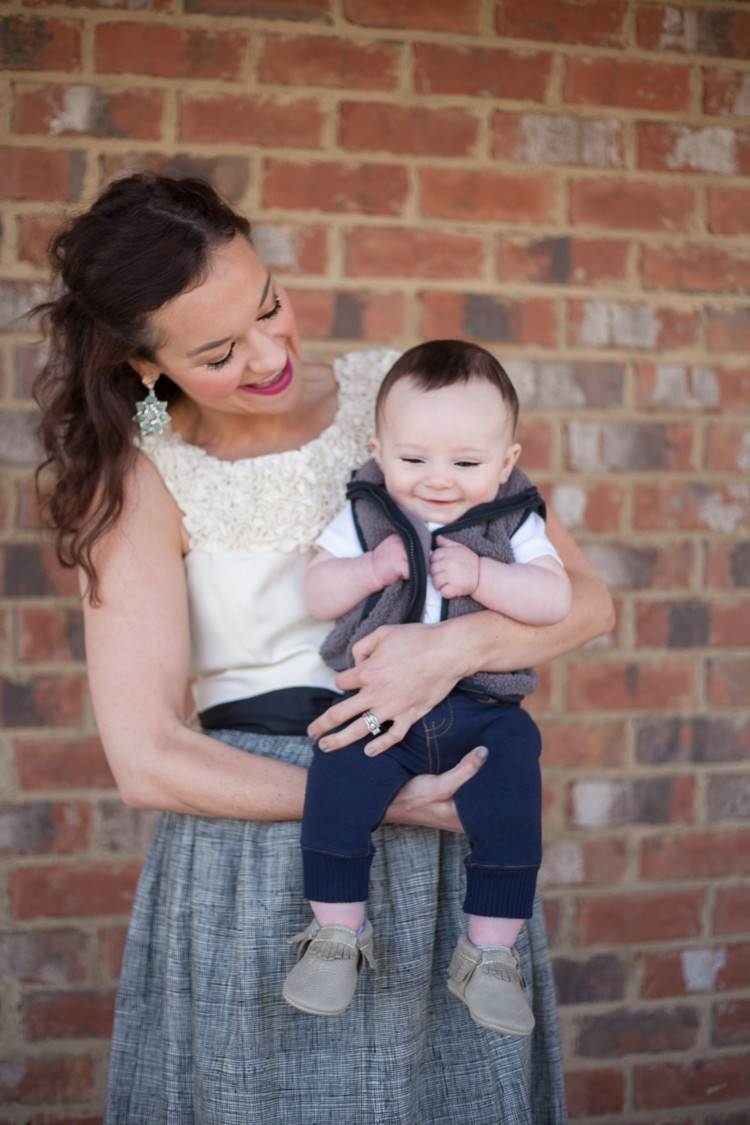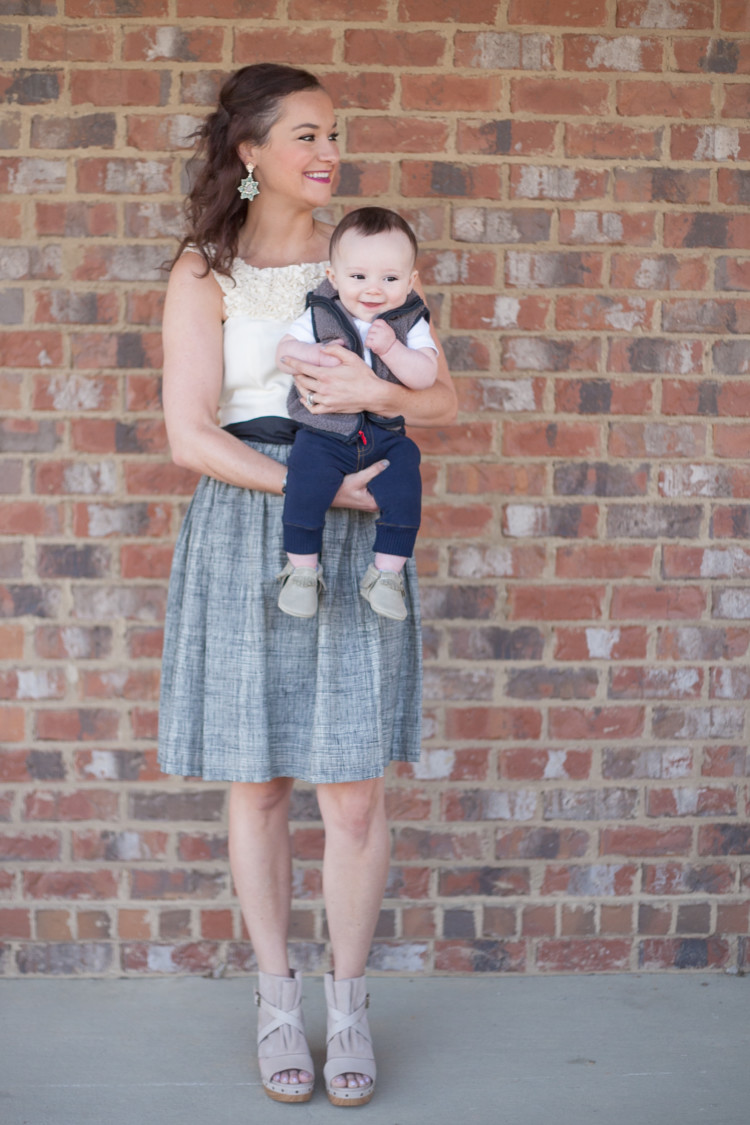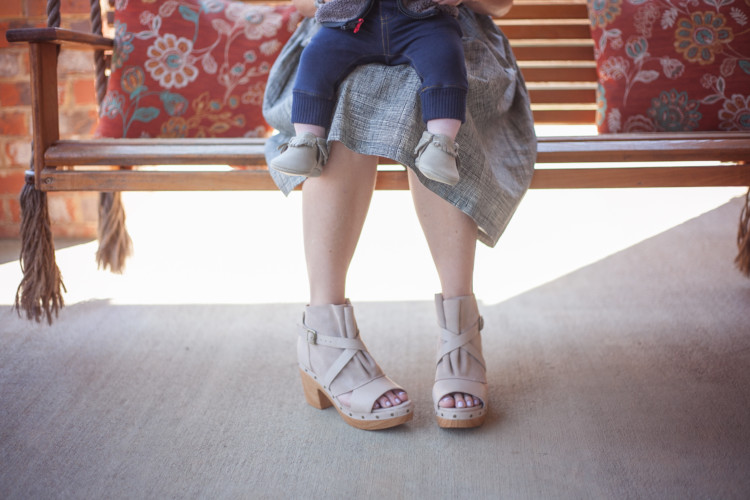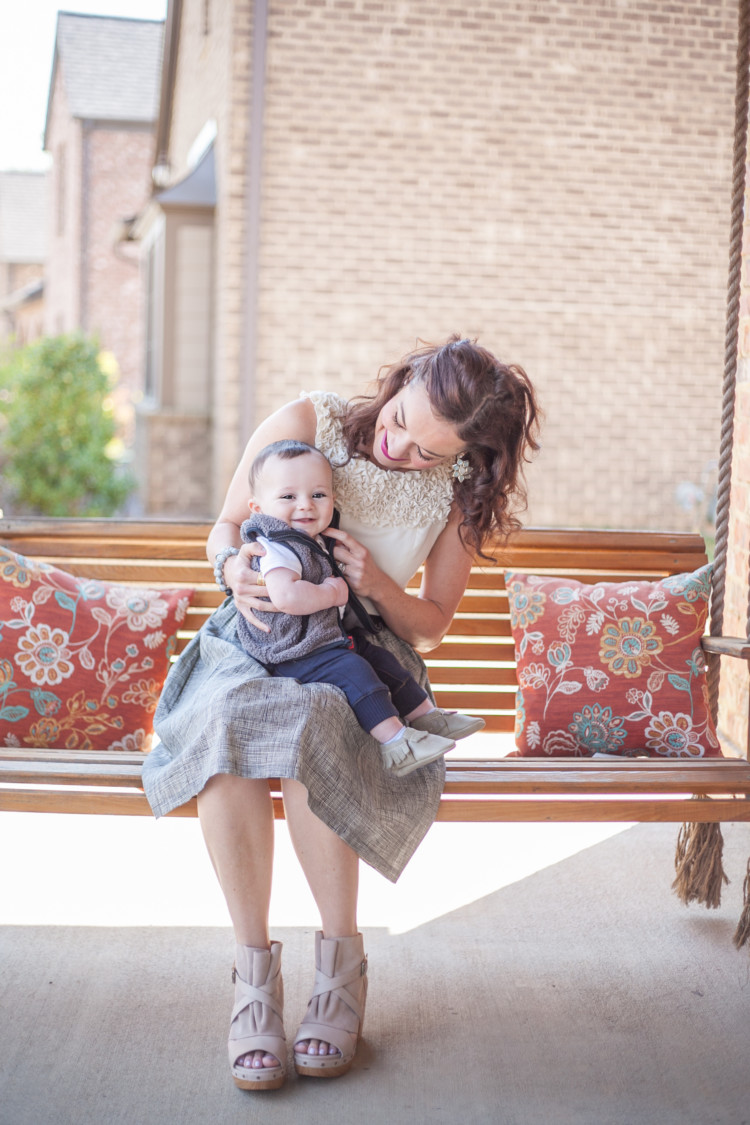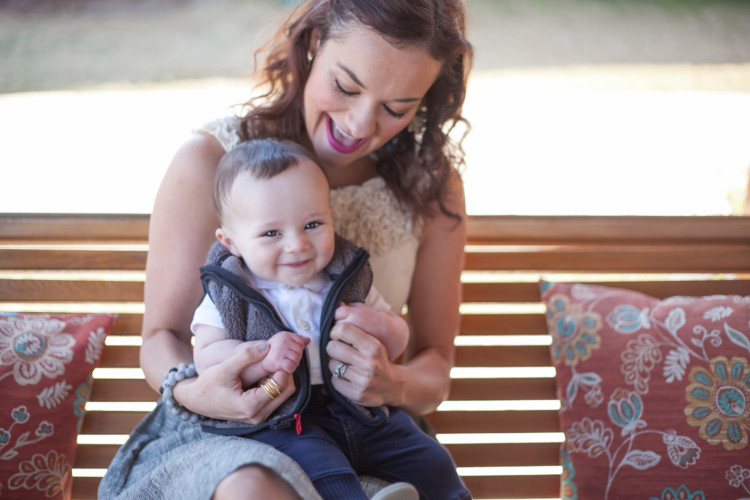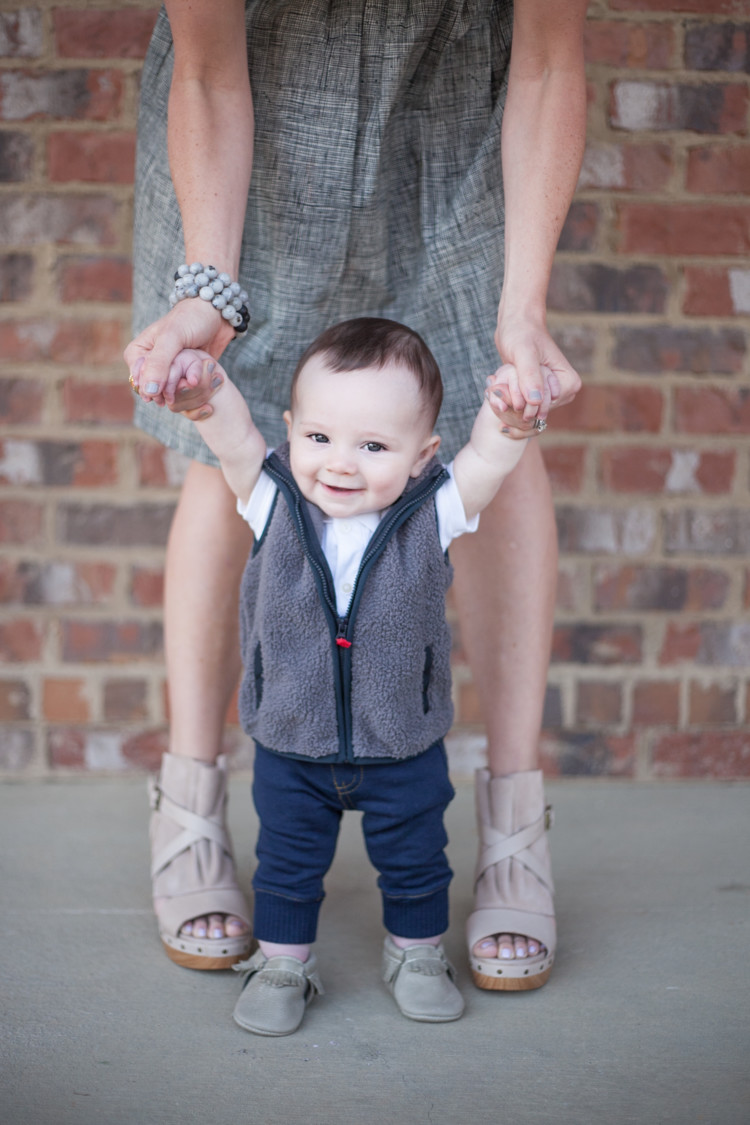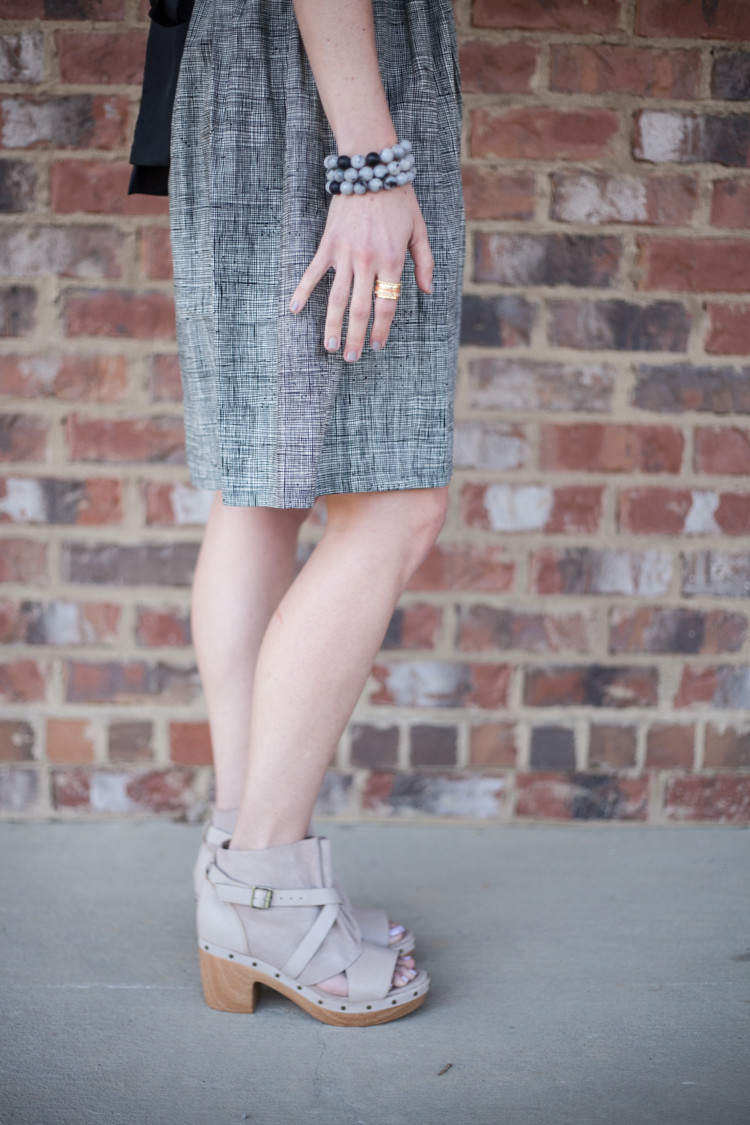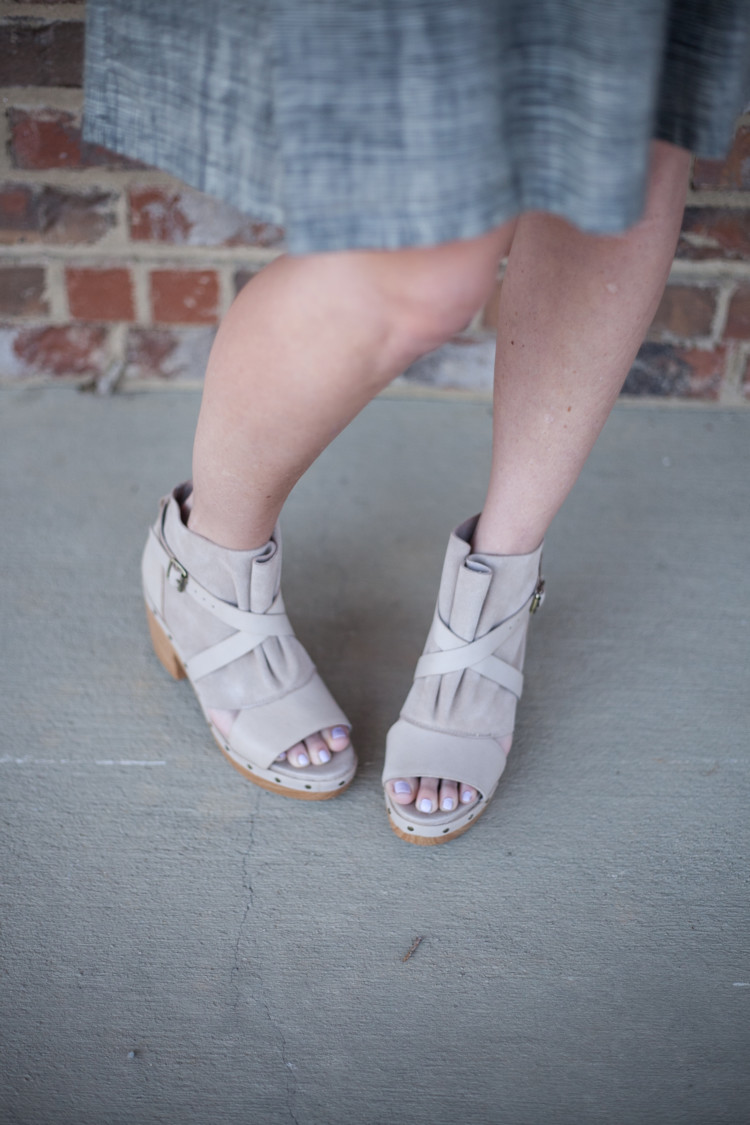 I'm thrilled to be back for our 2nd Littles Style Link Up with Molly and our guest host, Life in the Green House today! Today, I've gotta tell you if it weren't for little Leyton, my shoes would totally steal the show! I'm obsessed with my new Antelope shoes from their spring line. I had a hard time picking a favorite, but went with the 982 Closed Back Sandal. It helped me transition from fall to spring effortlessly and I envision LOTS of wear out of these comfortable heels in my near future.
They are right on trend with their chunky heel and let me assure you that most the women I know already own a pair or two of Antelopes because let's be honest…they are the perfect stylish feel for the mom on the go. Whether you choose a wedge or a chunky heel, they allow you to chase little ones while still looking your best.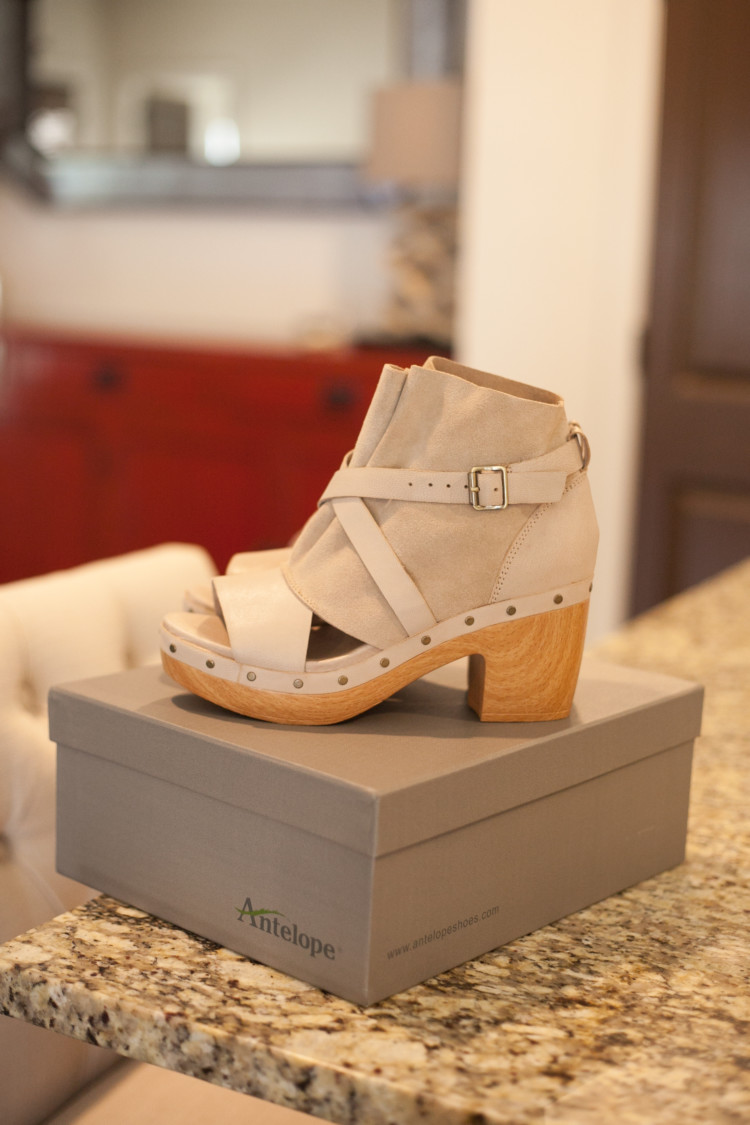 Our local The Pants Store can barely keep them in stock, but you can always order from their new spring collection or classic favorites on their website. What's your throw on and go heel you can rock even with kiddos in tow?
If you are a blogger, we'd love to have you link up your mom style outfit below, or your littles styled with you or just your littles…it's up to you! We just want to create a place where other moms can go to get outfit inspiration that still makes sense for the mom on the go.
I am still swooning over that photo above of my little man standing between my legs! How cute is he? Thanks to Casey Marie Photography for these photos!
Shop the Look:
My Dress: Anthropologie (Another Black & White Option I love on the cheap!) // Shoes: Antelope// Earrings: Kendra Scott–major sale! // Bracelets: Kate Morris Jewelry // Ring: Nordstrom Rack (Similar Look for a great price!)
Leyton's Moccasins // Leyton's Shirt: Polo Ralph Lauren // Vest:  SALE // Jeans: Baby Gap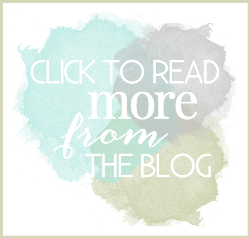 Free Pantry Staples List
Get the FREE Clean Eating Pantry Staples Printable List plus healthy living lifestyle tips from MyLifeWellLoved.com!