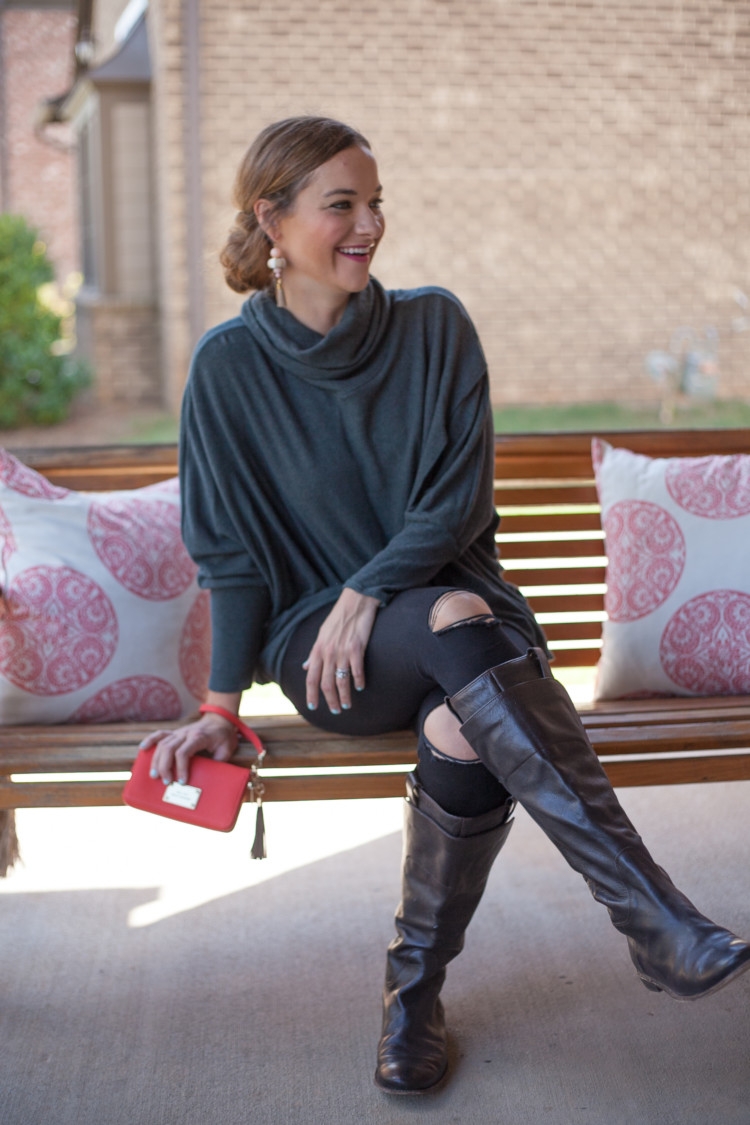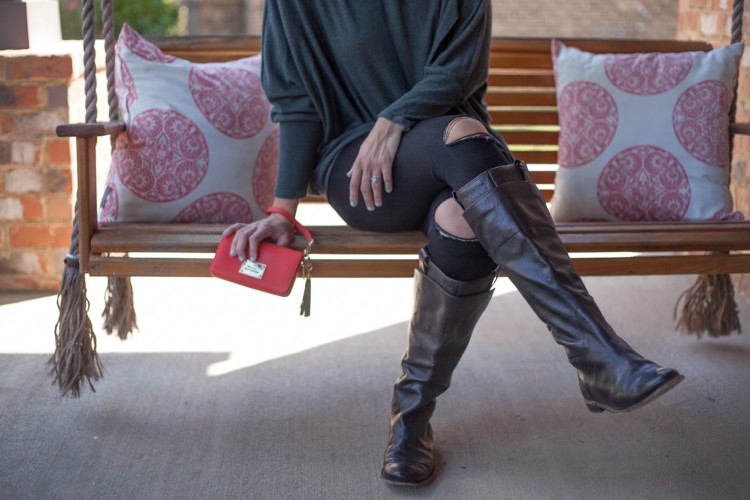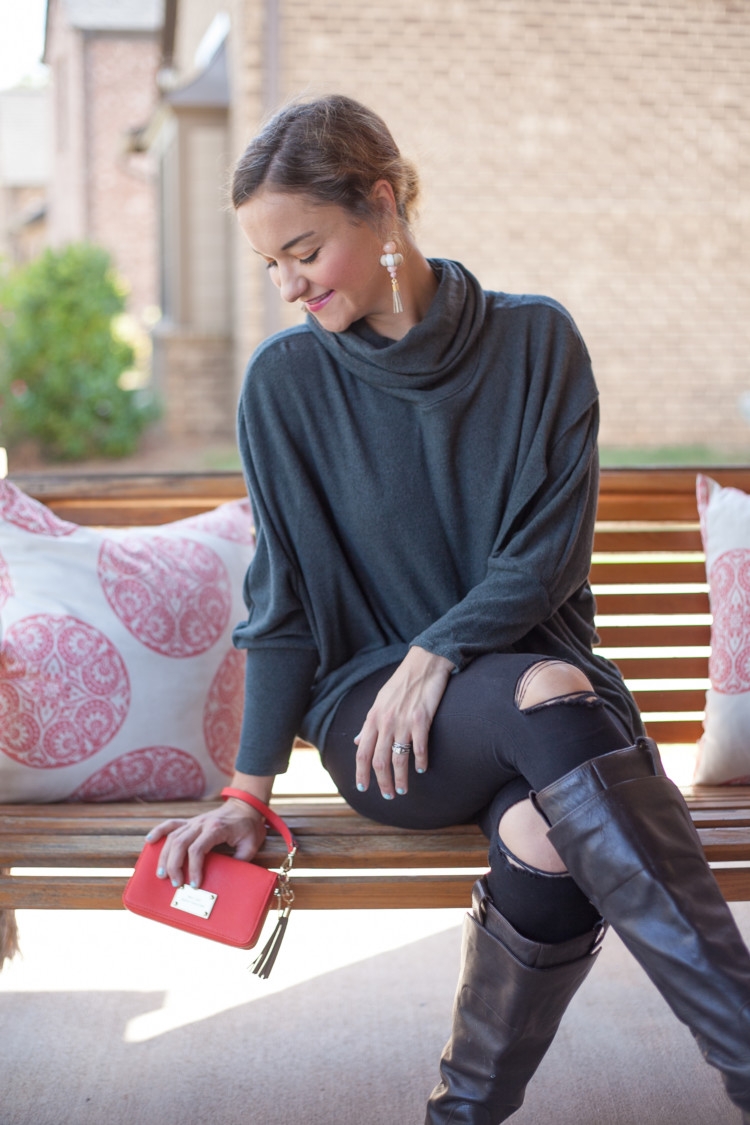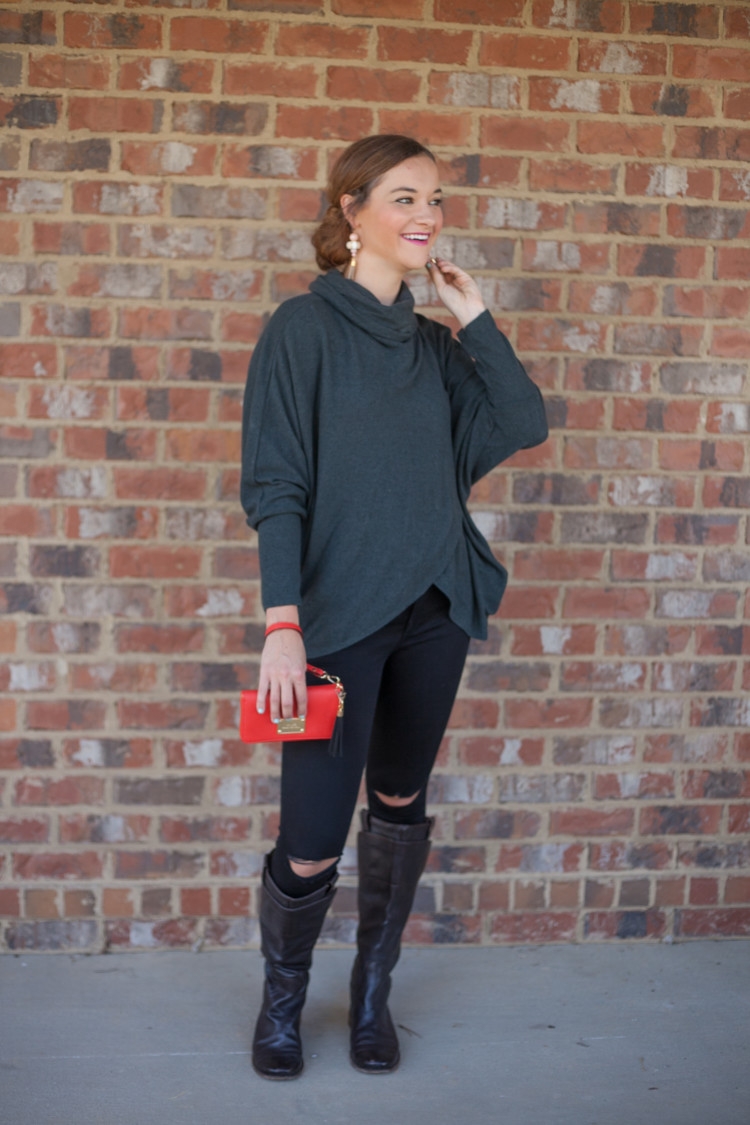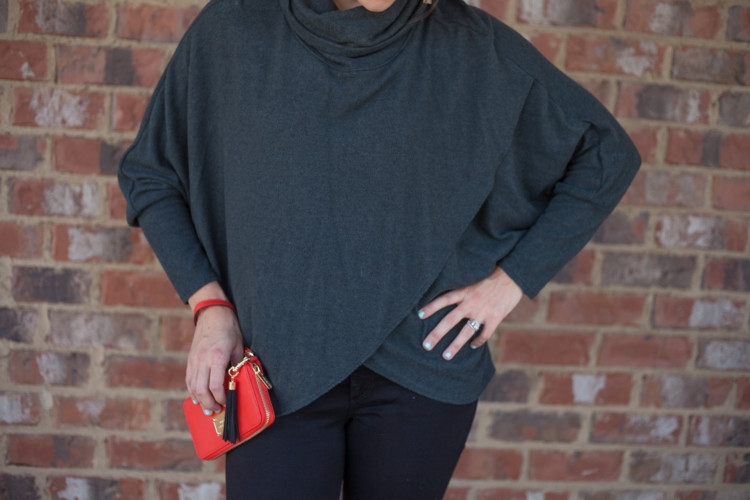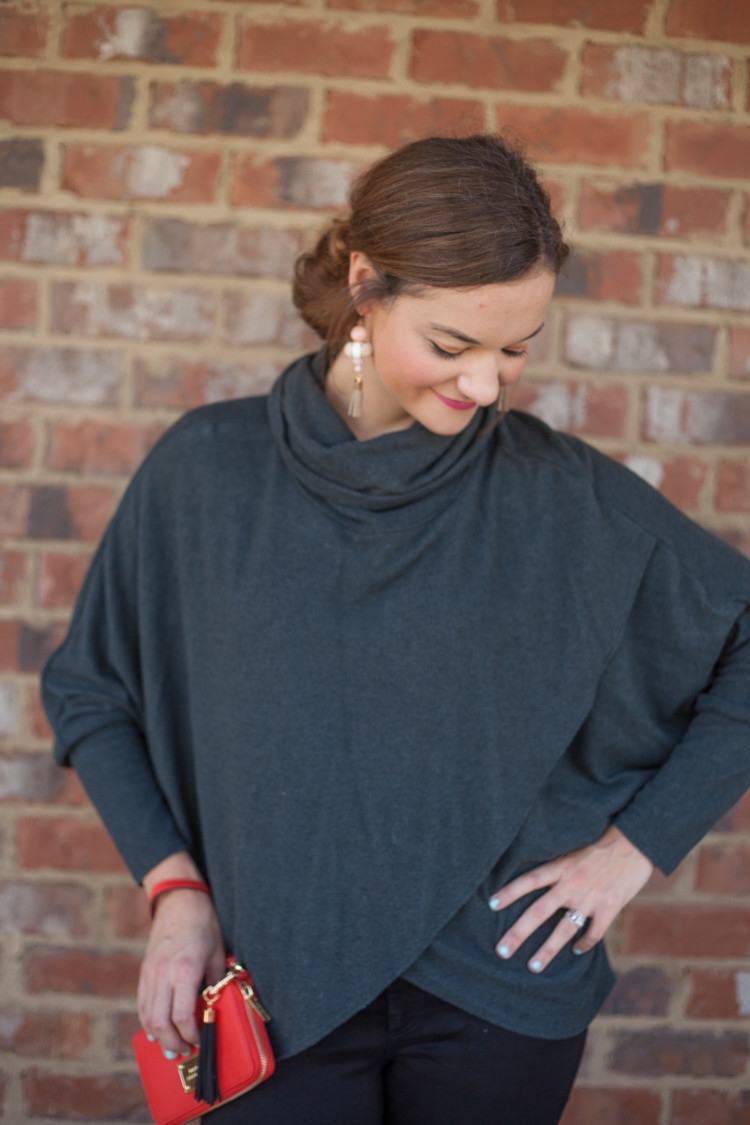 This month, I've teamed up with some fashionable moms for Moms Do Fall Fashion! Take Time For Style kicked it off and there is a $250 Nordstrom gift card giveaway over there that you don't want to miss to help you stock up on your mom fall style staple pieces.
My style has evolved over the years. Remember in high school how all you wanted to do was wear what everyone else was wearing? No? That wasn't you? OK, well I remember thinking when we'd go back to school shopping, "Would the cool girls wear this?" HA! How silly.
In college and slightly beyond, I was on such a tight budget that I wore lots of hand me downs, clothes I'd had for SEVERAL years, and then shopped whenever I found end of the season sales. After that, I got so addicted to finding clothes at a great price point that I had a really hard time spending a lot of money on clothes because I knew I'd always be able to wait a little bit longer and hit a big sale.
Now that I've been pregnant, nursed for a year, and currently have an almost toddler, my body has morphed several times over. I have incorporated different work out routines all along during these stages as well that have continued to affect how my body has ebbed and flowed over the past two years. I think I bought no more than 6 pieces of maternity clothing and everything else was borrowed or purchased for next to nothing on buy, sell or trade sites.
I'm excited to wear fall style clothes for the first time in a couple of years that aren't maternity! My current style is fun and relatively basic. As you all know, I love to rock the athleisure look on the regular since I'm frequently at Pure Barre, but I also love to dabble in some of the current trends for date nights, girls' nights and on the weekends. This outfit was a total steal! I got the sweater with the cool criss cross in the front and "bat wings" as my dad calls them at the Clear the Rack sale this summer at Nordstrom's Rack and I posted incessantly about these sale jeans on my Instagram and Facebook page for you guys because they were 35% off!
I love pairing these basic colors and items (denim and a sweater) with a pop of color and a tassel on my clutch, big chunky wood earrings, and rips for a little fun! The great thing about this outfit is it allows me to chase little man easily all fall and winter long as well! I like pairing an oversized sweater with skinny jeans to narrow out my frame instead of wearing baggy bottoms with a baggy top which in turn can make you look larger.
Shop the Look:
Sweater: Nally & Millie from Nordstrom's Rack (sold out) || Jeans: Topshop Leigh Ripped Denim || Boots: Frye Melissa Boot-on sale, HURRY! (I've had these for about 4 years and got them on Black Friday sale at a local boutique!) || Clutch: Michael Kors || Tassel & Earrings: Hazel & Ollie on Etsy 
What's your mom fall style like? Let me know in the comments below and don't forget to go enter to win the Nordstrom giveaway so you can get your own sweater and jeans like mine!
Thanks to Casey Marie Photography for the photos! *Post contains affiliate links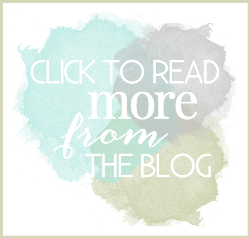 Free Pantry Staples List
Get the FREE Clean Eating Pantry Staples Printable List plus healthy living lifestyle tips from MyLifeWellLoved.com!